Este año es MI año. He empezado mi primer trabajo de verdad y vivo en la ciudad en la que siempre he querido vivir, nada puede salir mal. A partir de ahora, viajar no es solo un hobby o un entretenimiento, también es a lo que me dedico como Relaciones Públicas de hoteles y restaurantes, así que tengo que aplicarme mucho y escoger bien mis destinos, aquí tenéis los 5 sitios a los que me gustaría ir este año, ¡ya veremos si lo consigo!
2012 is MY year, I just started my first real job and I live where I always wanted, nothing can go wrong! From now on travelling is not just a hobby but also my job (as I am now in luxury travel PR) so my destinations need to be carefully planned. Here, the 5 places I want to visit this year... hopefully I will!
Going for sure... BERLIN
He estado dos veces en Alemania y nunca en Berl
í
n. Es un autentico pecado así que de este año no puede pasar. Mi prima esta allí de Erasmus así que tendré que pedirle alojamiento y un fin de semana largo de guia turística. Hay gente que va a las ciudades en busca de museos, yo busco vintage, cócteles y restaurantes trendy, ya os contare como se porta Berlin.
I´ve been to Germany twice but never to Berlin. My cousin is living there on her Erasmus year so I will ask her to host me for a long weekend and show me around. Some people look for museums when they visit a city, I am more of a vintage, coctails and trendy restaurants person. Will tell you what Berlin has to offer.
Have to go, away from England ... GREEK ISLANDS
No esta demasiado lejos pero con la crisis Grecia parece ser mas barato que nunca y siempre he querido ir a sus islas aunque no soy muy de sol y playa. Tengo en mente una sorpresa para alguien muy importante que cumple una edad muy importante (50 y fabulosa, claro!), ya veremos como sale...
I know it's not very far but with the crisis and everything Greece is supposed to be cheaper than ever and I always wanted to go to the islands, even though I've never been to much of a beach and sun person. I have a little surprise
in mind
for someone's very important birthday (50 and fabulous, you know?) , will see how that works out...
Have to go, in the UK... BATH
He vivido en el norte de Gales, Poole y ahora en Londres y, a pesar de que los que lo conocen dicen que es precioso y he estado a punto varias veces, nunca he ido a Bath. Esto va a cambiar en el futuro pr
ó
ximo porque pienso planear un fin de semana alli, una noche sola si hace falta pero de 2012 no pasa.
I've lived in Wales, Poole and now London and never been to Bath. It's seriously bad -rumor has it is a lovely town- so a short weekend break is a possibility for the short future.
Otra visita especial. Mi amiga Elisa lleva un tiempo viviendo en Par
í
s y los tickets de Eurostar comprados con antelacion son bastante baratos así que no tengo (ni necesito) excusa. Lo mejor es que su novio es Parisino así que nada de turisteo y si mucho Paris de verdad!
Another visit to special people. My friend Elisa has lived in Paris for a while now and with the advanced Eurostar tickets being reasonably cheap I really need to visit. Best part is, her boyfriend IS from Paris so out with sightseeing and in with the real Paris!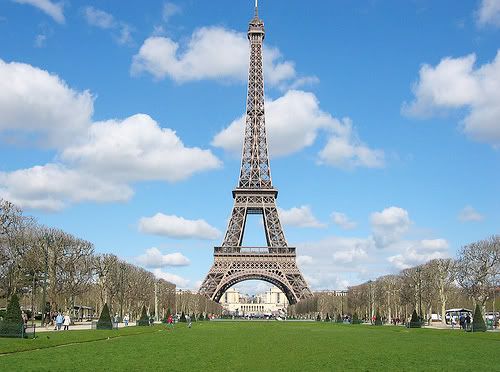 I wish I could go to... NEW YORK
Siempre nos quedara so
ñ
ar
pero, seamos realistas, no creo que ahorre suficiente. En el altamente probable caso de que no vaya este año, NY sera el Berlin de 2013, un must go!
Because a girl can dream but, let;s be realistic, I'm not going to save enough. But if that happens - or doesn't happen really- I will make NY next's years Berlin, a Must go destination!
Y vosotros, a donde ten
é
is pensado ir este año? algun gran viaje planeado? Si quereis saber mas cosas sobre mi y mi -aun escasa- experiencia viajera no dej
é
is de leer
este post
What about you? where are you traveling this year? And If you want to now a little more about my scarce travelling experience -just give me a little time to catch up- take a look at this post
*Pido perd
ón a
los lectores espa
ñoles. Siento mucho la falta de algunos acentos y letras de uso exclusivo del castellano, cuando escribo desde teclado anglosajón se complica, hago lo que puedo, lo prometo, pero me quedo totalmente ciega intentando encontrar todos los que faltan ya que no puedo ponerlos mientras escribo*