Dior
Marion Cotillard ya tiene sucesora como imagen de la linea de bolsos Miss Dior, Mila Kunis. Es el mismo estilo de belleza morena de ojos grandes, delicada pero con un cierto halo de fortaleza.
Mila Kunis is the star to follow Marion Cotillard as the face of Miss Dior's bags. They clearly kept the style, a delicate brunette with huge eyes but a certain air of confidence and strenght.
Versace for H&M
Al Cesar lo que es del Cesar y esta vez tengo que felicitar a Donatella Versace por su segunda colección para H&M, en la que ha decidido dejar de lado esos flecos y colores terribles. Solo estará disponible online a partir del 19 de enero así que todas preparadas delante del ordenador. Puede que no consigamos comprar nada pero al menos no estaremos haciendo cola en la calle.
Also I need to congratulate Donatella Versace on her second H&M collection. I new you could get rid of those horrible fringes and colors, well done you!! It is available exclusively online from January 19th so be ready. We might not manage to buy anything but at least we won't be freezing in a queue!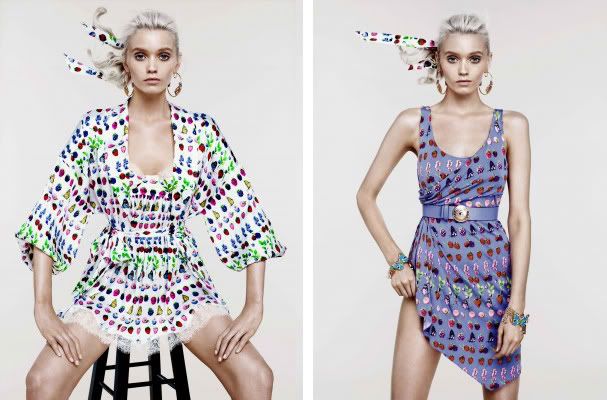 ELLE UK
Un poco mas difícil en Espa
ñ
a, pero merece la pena repasar la portada de Elle UK de febrero. Dakota Fanning esta impresionante con unos labios rojo mate que podre copiar - si John Lewis se porta bien y ha renovado su stock - esta misma tarde, cuando consiga de una vez mi Rouge Allure Velvet de Chanel. La textura es impresionante.
You need to check out Elle UK's February cover with Dakota Fanning on it. She looks amazing, not 17 years old, but amazing anyway. Those mat red lips will be soon copied by myself, whenever I get my hands on Chanel's Rouge Allure Velvet. This same afternoon if John Lewis is good to me!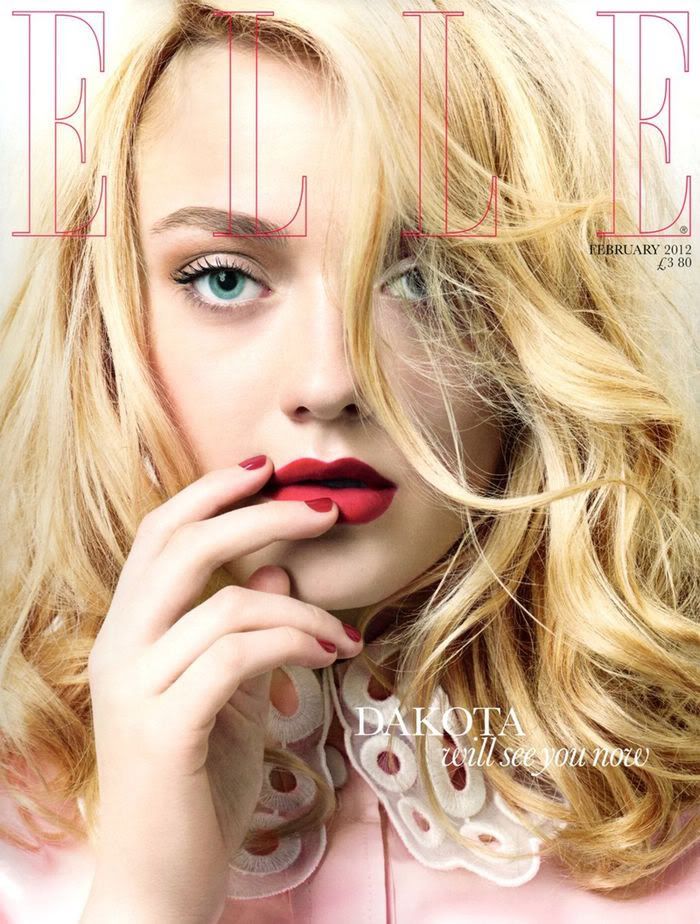 Christian Louboutin
Y para terminar otra fecha que debeis marcar en vuestro calendario, la exposici
ó
n retrospectiva de Christian Louboutin en el Museo del Dise
ñ
o de Londres, un recorrido por su inspiraci
ó
n y sus dise
ñ
os que, seguro, no tendr
á
desperdicio. Por si necesit
á
bais una excusa mas para venir a Londres estar
á
abierta entre el 28 de Marzo y el 1 de Julio.
And what better way to finish this news round-up than with the Louboutin Exhibition that will be open in The Design Museum between March 28th and July 1st. It celebrates the designer's career and shows his inspiration and, obviously, some of his coveted creations.